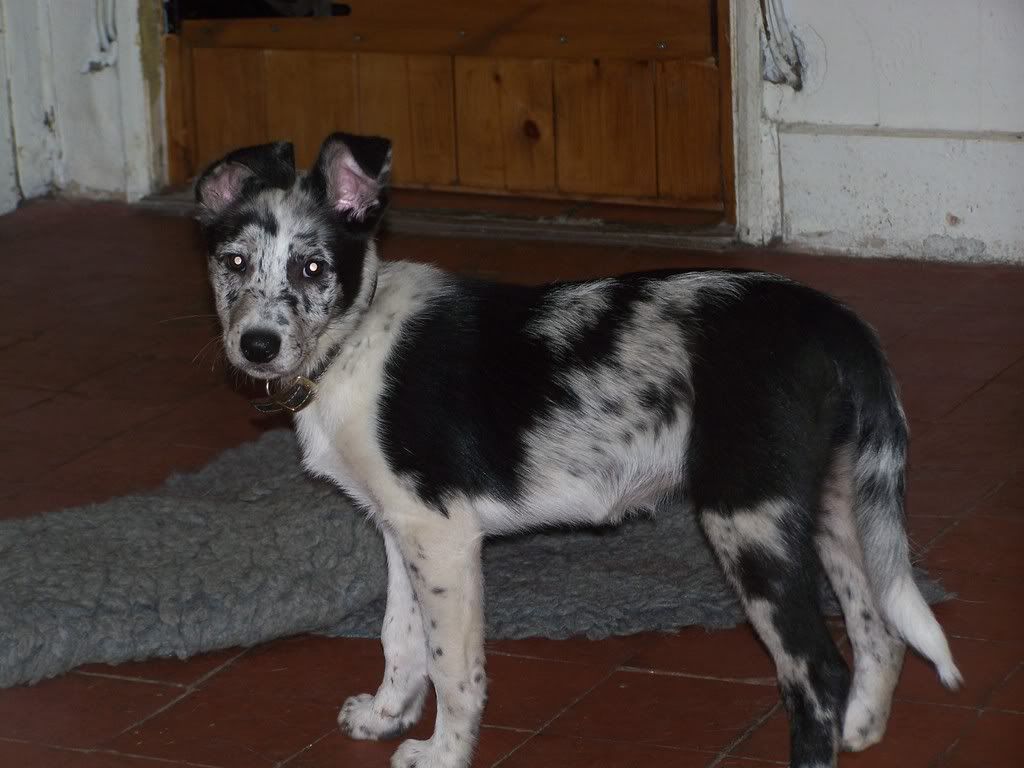 Well as stated I have never been good at keeping a diary so i'm going to do a mass update........ Mainly because Sharon always moans she has nothing to read durring the day!!!!!!

Hex is now 19 weeks and looks more like a JR than ever!
This is him last week......
">
Hex went through a stage of being extremly aggresive to me, other people, dogs, pretty much anything he could get his teath into! He seems to have stopped this now, but it has taken a lot of work to get here.
Here he is with his DEVIL ears on!!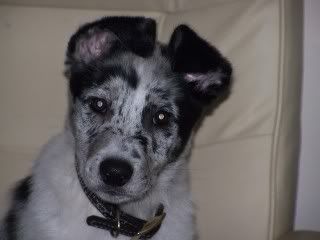 As far as the rest of my dogs, i'm going through a bad stage........ Link had a table fall on his back foot and has totally smashed it, he is pinned and bandaged and has an extremly long road ahead of him!
Herbie is recovering froman injury sustained at home some how, so fingers crossed will be ok!
Olympia is a week and half away so it'll be a tense time..........